2010-2011 Board Members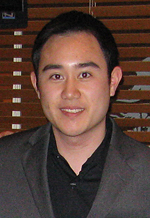 Chris Chang is a management consultant at Deloitte Consulting LLP in the San Francisco Bay Area.  He graduated from UC Berkeley's Walter A. Haas School of Business, where he focused on strategy and entrepreneurship.  At Cal, he led organizations such as the Asian Business Association, the largest business organization on campus; The Berkeley Group, a management consultancy for Bay Area non-profits; and Circle K International, the largest collegiate service organization in the world.  His previous work with Social Sector Solutions and the Center for Non-Profit and Public Leadership at Haas further strengthens his commitment to the community.
Aside from his full-time job and TAP, Chris does freelance media design and is building a sustainability startup in the Berkeley community.  In his spare time, he enjoys traveling, photography, movies, and spending time with friends.
External Vice President – Yvonne Lee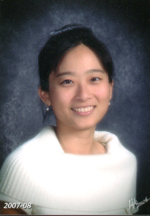 After she graduated from the University of Texas at Austin, Yvonne moved to the San Francisco Bay Area in search for more adventures and new experiences. In 2008, she started to develop a strong sense of Taiwanese American identity and became an active member in local Taiwanese American communities. She joined TAP and is honored to serve as TAP-SF's treasurer. Yvonne is a big believer of sustainable living, and in her spare time, she likes to travel, attend conferences, read, dine, garden, and meet new people.
Internal Vice President – Kenny Huang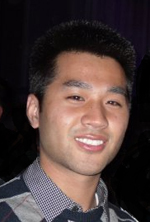 Kenny is a systems integration consultant at Accenture in the San Francisco Bay Area. He graduated from UC San Diego with a degree in Management Science and a minor in Music. During his time at school, Kenny held leadership positions in Undergraduate Investment Society, the premier business club on campus, and Tzu-Ching, a world-wide community service organization. He participated in the Taiwanese American Citizens League political internship in 2009 before becoming the current Internal Vice President for TAP-SF. In his spare time, Kenny enjoys playing sports, traveling, eating, and watching TV.
Ashley Lu is an auditor at Chen & Fan Accountancy Corporation, a regional CPA firm in the Silicon Valley focusing on high-tech industry. She graduated from Arizona State University with a bachelor's degree in Accounting and a Master's degree in Taxation. She is actively seeking for more opportunities to get involved with her community. Ashley hopes to outreach to other members of the community through TAP. In her spare time, Ashley enjoys exploring the bay area, going to concerts and reading up on the world.
Secretary – Candice Huang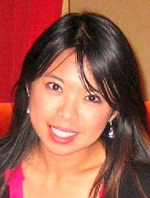 Candice is currently a senior account executive at Racepoint Group, a global PR agency with a strong emphasis on social media. She works with technology and consumer clients including Sony, Cadence and ARM to provide counsel on media strategy and thought leadership platforms that enable message penetration and bottom-line business results. A native of Taiwan, Candice speaks fluent Mandarin. She is passionate about communications and business related to Asia. In her spare time, she loves to read, write, cook, rock climb and listen to music. Candice holds a master's degree from the Missouri school of Journalism.
Cabinet Members
Community & Cultural Chair – RJ Cheng
Fundraising Chair – Jennifer Wu
Membership Chair – Celia Wang
Social Co-Chair – Chris Chen
Social Co-Chair – Eli Kuo.